Optical fiber patch cords are widely used in data centers. In recent years, the demand for bandwidth in data center optical fiber transmission systems has shown a trend of high growth. Therefore, the use of a new generation of optical fibers and optical modules can continue to explore the potential of optical fiber network bandwidth growth. Because multi-mode fiber jumpers have great advantages in cost, they have an absolute advantage in data center applications.

Driven by the continuous application and promotion of network media in the cloud computing environment, multi-mode fiber optic patch cords are also constantly developing. From OM1 to OM2, and from OM3 to OM4, the VCSEL laser optimization technology used, and bandwidth requirements are constantly increasing. The introduction of the new category OM4 multi-mode patch cord fiber standard EIA/TIA492AAAD provides a better transmission method for the wide application of multi-mode fiber in the future. This article will provide an ideal communication solution for your data center, server, network switch, telecommunication switching center and many other embedded application systems that require high-speed data transmission.
In 40G/100G data transmission applications, the transmission port connection equipment, such as QSFP optical module, will be directly connected through MTP/MPO connectors regardless of the number of optical fiber connections used by the optical fiber channel, and regardless of the type of optical fiber connection. Because the 40G/100G data transmission application device and the channel connection between the device need to form a special mode, so that the channel of the transmitting end and the receiving end of the device correspond to each other, which requires the MTP/MPO connector to complete the connection.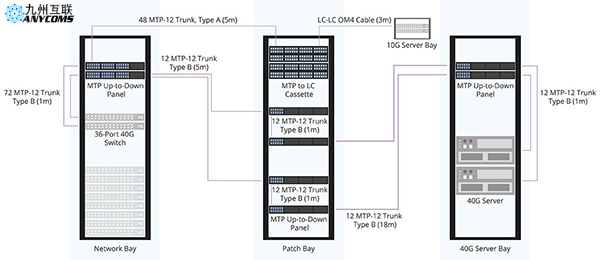 MPO / MTP fiber optic patch cords can provide various applications for all networks and devices that require 100G modules. They adopt the MT series casing design of the high-density multi-mode fiber optic connector system industry, and the MPO/MTP fiber jumpers use UPC and APC polished end faces, and support both multi-mode and single-mode applications. With VCSEL laser and LED light source, 10G OM3/OM4 MPO/MTP fiber optic patch cords can provide 10Gbps data transmission rate in high bandwidth applications. They are 5 times faster than standard 50um fiber optic patch cords.
At the same time, multimode MPO / MTP fiber optic patch cords are also a more economical choice for most of the most common fiber optic communication systems. Single-mode MPO/MTP fiber jumpers are mainly used in long-distance data transmission systems. MPO/MTP backbone jumpers are specially designed for data center applications. Generally, single-mode and multi-mode MPO/MTP fiber jumpers are designed as round cables with an outer diameter of 3mm or 4.5mm. The connectors at both ends of the cable are also called MPO/MTP connectors.
At present, MPO/MTP high-density push-pull optical fiber jumpers are mainly used in three aspects: high-density cabling data centers, fiber to the home, and connection applications with optical splitters, 40G/100G QSFP+, SFP+ and other optical modules. Today, there are already a series of high-density parallel optical interconnection products that can adapt to the optical fiber transmission of modern data centers, such as custom MPO/MTP fiber jumpers, multi-mode fiber loopbacks and QSFP+ high-speed cable assemblies.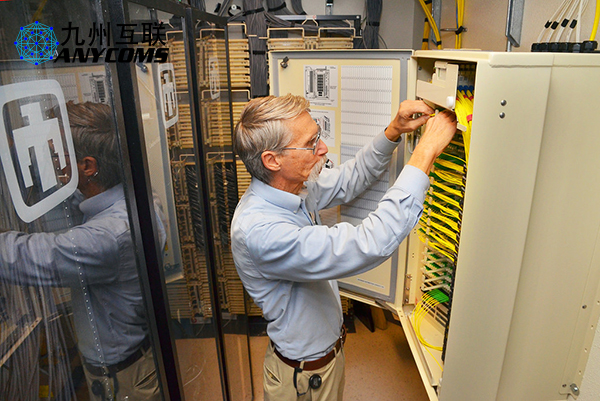 The development of server virtualization and cloud computing, as well as the development trend of network integration, has brought about the development of faster and more efficient data center networks. At present, the 10G switch composed of 48 10G channels is mainly limited to use SFP+ modules to realize the connection. In order to meet higher bandwidth requirements, users can use high-density QSFP+ high-speed cables to complete the connection, and increase the data transmission rate of each channel and increase the port density to meet the customer's high bandwidth requirements.